RISE_SMA forms an interdisciplinary, international network combining excellent scholars and practitioners to enable vigorous knowledge sharing and to develop solutions for contemporary challenges for Social Media Analytics (SMA).
Advanced theoretical approaches and methods of analysing social media data are especially relevant for two domains addressed in RISE_SMA: society and crisis communication. Recently, social media communication gained immense impact on society and decision-making at all levels. It offers potential for new forms of public discourses, but also challenges societal cohesion phenomena like fake news and vicious social bots.
During uncertain events such as natural disasters or human-made crises, social media communication plays an increasingly important role for citizens and emergency service agencies. RISE_SMA attempts to uncover communication patterns and suggest best practices to seek and share information in precarious situations.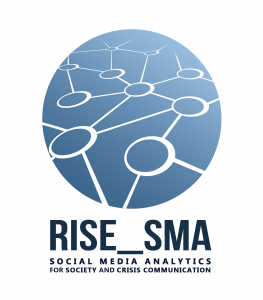 This project has received funding from the European Union's Horizon 2020 research and innovation programme
under the Marie Skłodowska-Curie grant agreement No 823866
Duration: 01-01-2019 – 12-31-2022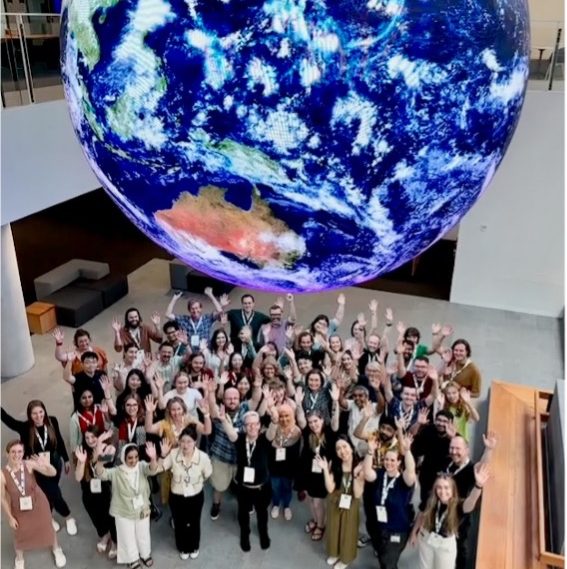 Visiting the DMRC at QUT in Brisbane – Research visit and summer school participation
The Digital Media Research Centre at the University of Queensland in Brisbane, Australia, is part of the RISE RSMA program and is represented by Professor Axel Bruns. As a visiting PhD student hosted by Professor Daniel Angus, leader of the Computational Social Sciences program at the DMRC, I was also invited to the DMRC Summer School 2023, which was held at the QUT Kelvin Grove Campus. As it was the first Summer School, after a long period of pandemic restrictions, everyone was very much looking forward to meeting in person again. The event took place […]
RISE_SMA from a practitioner perspective
In November/December of this year I was privileged to get insights to the RISE_SMA project from a practitioner perspective. Therefore, I attended various meetings in Sydney (University of New South Wales, Business School) as well as in Perth (as part of ACIS, the Australasian Conference of Information Systems).
On the 26th of November I was allowed to kick off a week about discussions on social media impacts for crisis communication by talking about User Adoption and Change Management in the Digital Age. We had a great discussion with attendees from the Sydney Business School (Australia), the University […]
Summer in Norway: Secondment Report on the Evaluation of a Media Literacy Chatbot with the Municipality of Kristiansand
In August 2022, I and my colleagues from University of Duisburg-Essen were in Norway for a one-month secondment with the municipality of Kristiansand. The goal of our stay was to evaluate a chatbot with the municipality of Kristiansand, which was developed to increase media literacy among the population in dealing with false information on social media.
The chatbot offers two main functionalities: 1) a checklist that provides […]